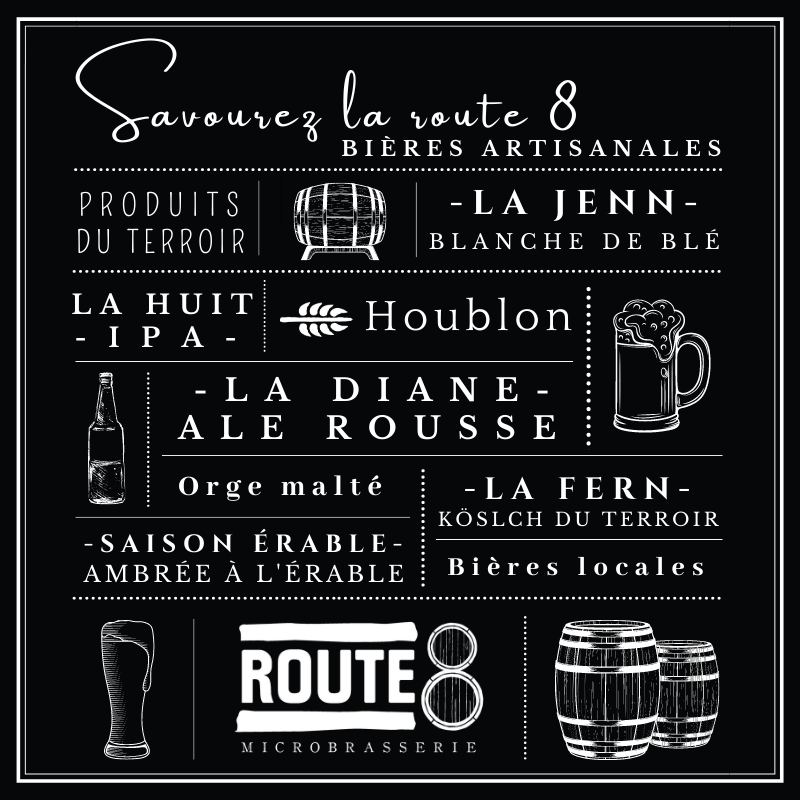 Discover our crafted beers
A brand new project for the fourth generation of Constantin!
The microbrewery is now operating !
We are offering 8 artisanal beers brewed on site.
Wheter you like ale, ipa, red, white or dark beer, all our brewing products elaborated by our master brewer will surely surprise your taste buds.
We wanted to offer classic and authentic beer with Quebec flavors, using quality agri-food products.
For this sugar season, the « Saison érable » beer will be in the spotlight.
As of today, it is possible to come and get our beer at our « Produits d'Antan » store. You can otherwise add them to our ready-to-go boxes to live the full Constantin experience.
Our beer selection
Our facilities
You will find our facilities located on the 2nd floor of our activity building for the sugar shack season.
A lovely little shop will eventually be arranged in order to make you discover our brewing products! When the situation will allow it, you will have the chance to come and visit the facilities, discuss with our master brewer and taste a good beer.
For more details on the history of the Microbrewery and to have the full description of our beer, visit our site especially dedicated to it!
Come by and visit us!